Referral Reward Program
Brand new for 2017 in celebration of our 15th year in business.
Earn $25 every time a person that you refer gets a quote for auto or home insurance.
Referral Program Rules:
1. Must be a client with an active policy.
2. No limit to the number of referrals.
3. The prospects referred do NOT have to become our client for the referring party to receive the $25.
4. The prospects referred DO have to get a quote for auto or home insurance using valid information.
5. Referrals for non owners policies are excluded.
6. The $25 is paid instantly via https://venmo.com/ A fast and free service to receive money.
Just have your family and friends call our office at 919-874-0405 or have them visit our website at http://www.brownphillips.com/compare-quotes.html to get a quote.
Remind them to mention your name, but don't worry, we always ask how they heard about us.
See below for our past winners of our TV give away.

2010 Grand Prize Winner
Sandra Rios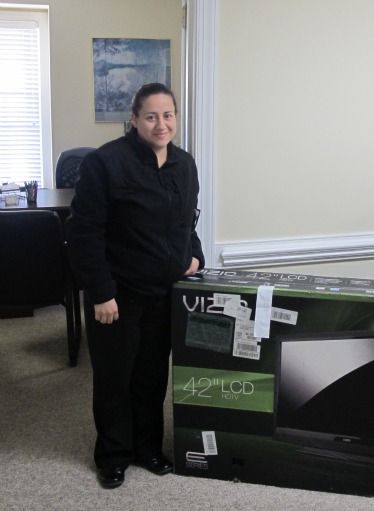 2009 Grand Prize Winner
Mary Jo Young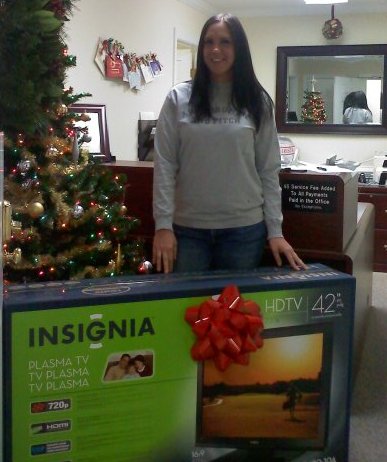 Win a New 42" Flat Screen TV!
Brown-Phillips Insurance Referral Reward Program 2009 & 2010
That's right, the next time that you hear someone complain about their insurance, just talk back and refer them to us.
For your effort, We're going to make
EVERYONE A WINNER!

When you tell a friend, relative, or colleague to call us. We could give our advertising dollars to newspapers, ad agencies, etc., but we'd rather give them to you, because YOU are the best advertising we can get!